About this webinar
This free webinar gives you tools at hand to reduce your daily stress immediately. Especially when you have a high-demanding job, you have to handle a lot of stress and responsibility in your day-to-day life. Learn the easy and fast five steps in this webinar to reduce your stress throughout your day. Even if you have a tight schedule, those quick and easy tools help you to work more at ease.
Learn how stress is mainly created by how you think and act
Learn and practice 5-steps of stress reduction
Gain access to a handful of tools to incorporate in your daily life
How you will benefit from this webinar
This webinar is designed for high-performers who have a tight scheduled and believe that there is no time to release stress throughout the day. The tools and methods can be incorporated in your daily schedule easily and help to release stress instantly.
FREE 45-minute Webinar with tools and methods (suits in every lunch break)
Learn the 5-Step approach for releasing your stress level immediately everyday
Get 3 additional guided audio meditations
Example Curriculum
Available in days

days after you enroll

"Let Go" Stress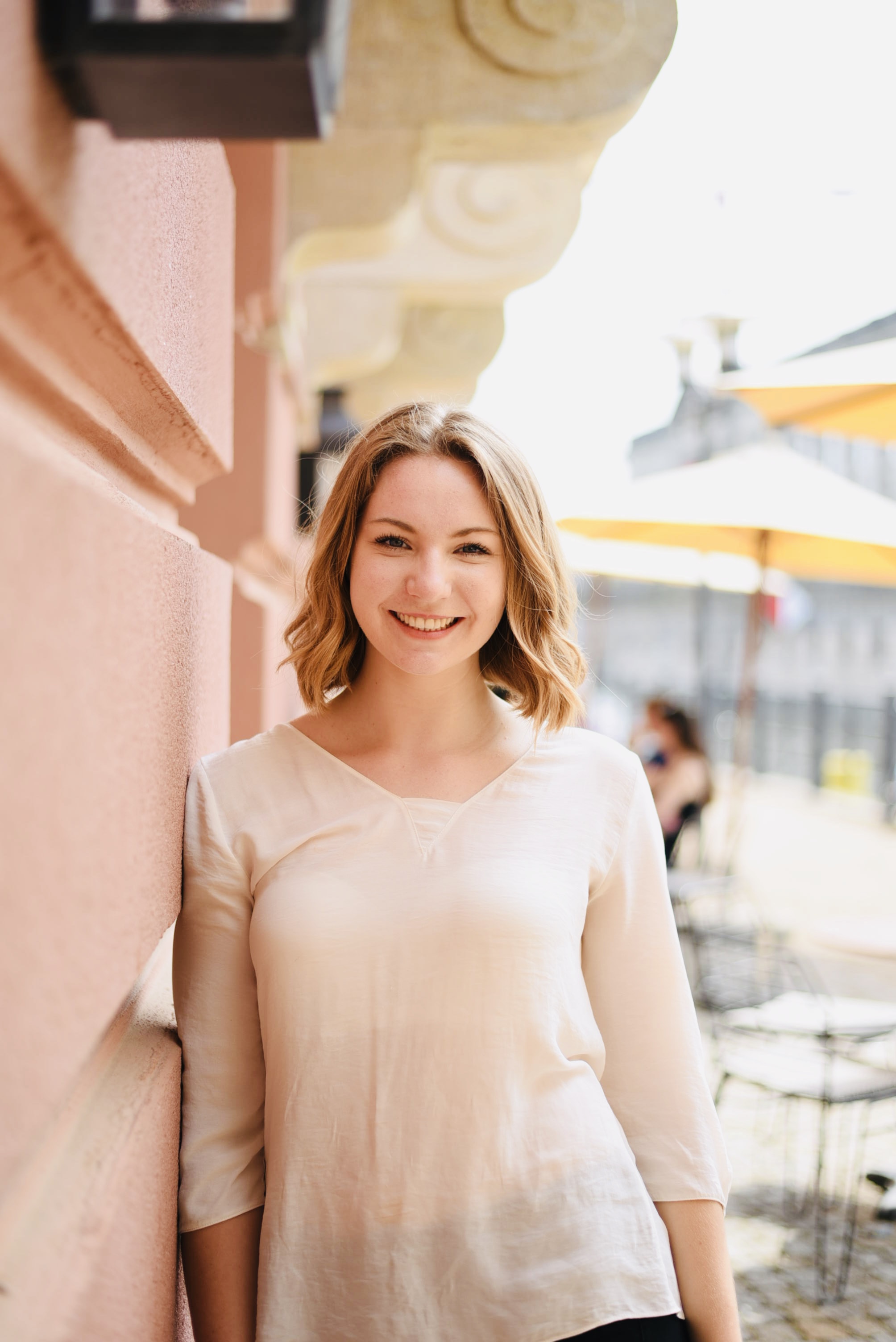 Your Coach
Hi, I am Laura!
I am very honoured to offer you all the collected and practiced insights and tools that helped me to grow in my personality. And which also helped me a lot in my work with clients and teams.
I practice those psychological and neurobiological concepts since seven years in business and personal growth. I was gifted with the access to them very early on in my life since my parents developed the very effective method ROMPC® in our family-owned coaching institute which gives a resource-oriented base for my practice.
I worked in different high-performing industries such as start-ups, consulting and corporate innovation. For me personally, it was crucial to get access to my own resources and to reduce subconscious blockages in order to perform in the best way possible. Otherwise, I felt that I forced and judged myself in many different ways.
The tools that I am sharing with you here, helped me a lot in accepting myself, accessing my own strength and resources in a gentle and positive way that helped me to lift up my self-confidence and energy for accomplishing my goals.
I wanted to design practical courses that help you as high-performer to get access to your personal resources in order to perform at ease, with less stress and more confidence.
I am very much looking forward to support you on your journey for balanced growth with ease and self-love.
Transform your stress patterns
In this advanced course, you will be guided in a six-weeks coaching course to transform your stress patterns into energising self-beliefs that help you strive for your next goals with ease and self-love.