About this Course
This 6-weeks online coaching course gives you effective tools at hand to reduce your stress sustainably. You will learn how to decrease your stress level immediately and how you can transform self-sabotage stress patterns for a long-term balanced way of work and life.
Goals of the course
Gain knowledge on how your stress is created
Apply easy to use methods to immediately reduce your stress and release your blockages for a fulfilled job and life
Learn and reflect about your stress patterns (stress spiral, self-sabotage beliefs)
Transform your stress patterns for long-term success
Integrate self-acceptance and self-empowerment in you daily routine to use all the resources you have already
Who benefits from this course?
This course is designed for high-performing individuals who want to perform with less stress in their high-demanding jobs. This course helps you especially, if you want to
Work more at ease and with less stress
Get additional power and energy from your own resources for excelling at your role
Achieve your goals in a way with less stress and self-judgement but more in a way of ease and self-love
Transition to a new role/job or creating your own business


What will you get?
6 modules easy to integrate in your day-to-day job
30 minutes per week (15 mins knowing, 15 mins doing)
Workbook for additional reflection and transformation
Stress-releasing meditations for your every day routine
Access to direct 1:1 stress coaching to help you transform and release blockages
Stress Mastery
6-weeks online coaching course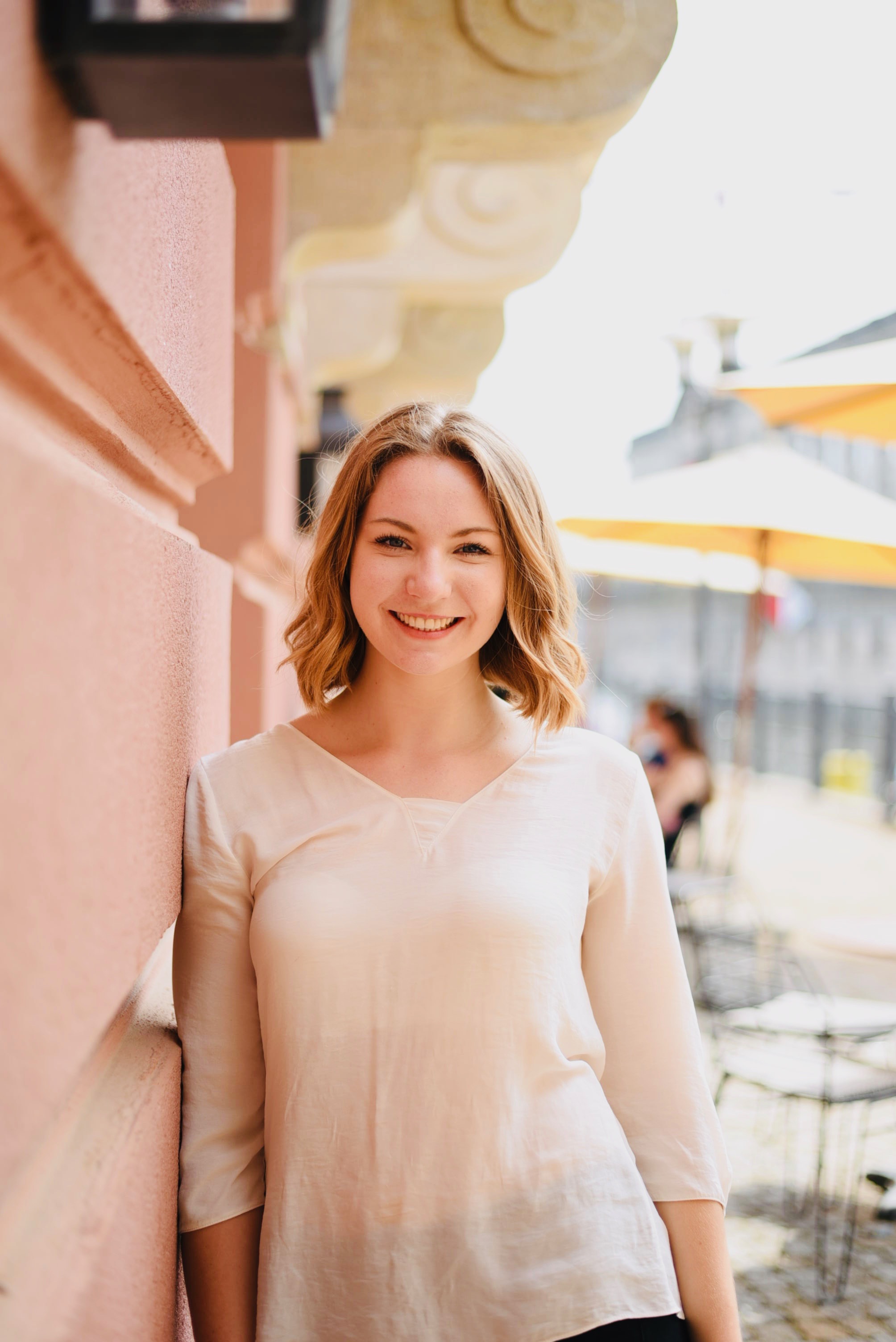 Your Coach
Hi, I am Laura!
I am very honoured to offer you all the collected and practiced insights and tools that helped me to grow in my personality. And which also helped me a lot in my work with clients and teams.
I practice those psychological and neurobiological concepts since seven years in business and personal growth. I was gifted with the access to them very early on in my life since my parents developed the very effective method ROMPC® in our family-owned coaching institute which gives a resource-oriented base for my practice.
I worked in different high-performing industries such as start-ups, consulting and corporate innovation. For me personally, it was crucial to get access to my own resources and to reduce subconscious blockages in order to perform in the best way possible. Otherwise, I felt that I forced and judged myself in many different ways.
The tools that I am sharing with you here, helped me a lot in accepting myself, accessing my own strength and resources in a gentle and positive way that helped me to lift up my self-confidence and energy for accomplishing my goals.
I wanted to design practical courses that help you as high-performer to get access to your personal resources in order to perform at ease, with less stress and more confidence.
I am very much looking forward to support you on your journey for balanced growth with ease and self-love.